Contributed by: Jennifer Riley
Saddlebrook Equestrian Event Center is a premier boarding and training facility built by AmeriStall. It is conveniently located just north of Dallas in Beautiful Bartonville, TX. This immaculate farm houses 38 horses in two barns. Each horse is provided personalized, top of the line care including over-sized stalls, large private paddocks, customized feedings and much more. For more information, please visit www.saddlebrookcenter.com.
This boarding facility was built by AmeriStall in 1999. These photos were taken in 2014.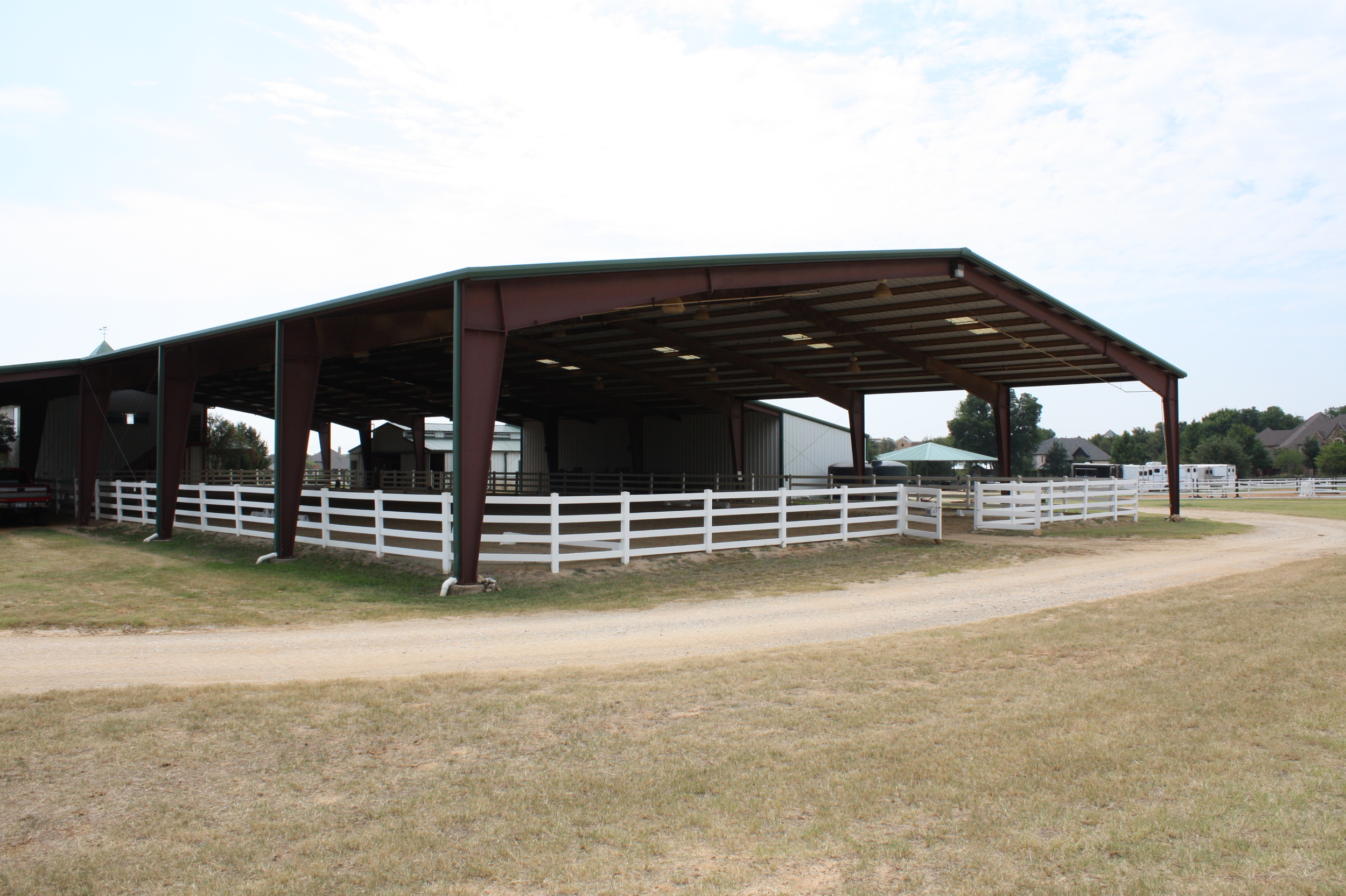 This equestrian facility features most, but not all of our options. Here is a list for you to consider when drawing up your Raised Center Aisle Equestrian Event Center or Stall Barn.
RAISED CENTER AISLE HORSE BARN
INTERIOR OPTIONS
Wash Bay (Indoor)
Swing-Out Feeders
Revolving Tack Room Door
Hay/Equipment Storage
UV-Resistant Skylights
Roof Insulation
Stalls & Open Areas
EXTERIOR OPTIONS
Wash Rack
Wainscot/ Rock Front
Side Porches
Walk Doors with Key Entry
Dutch Doors
Double Sliding Doors
Swing-Out Stall Windows
barns@southwest-metal.com
888-234-BARN